Health & wellness
In alignment with our mission to provide youth with education that promotes successful transition to independent adulthood, YES Education Foundation offers our Health & Wellness Series. These no cost opportunities target areas that support self sufficiency, health and well being, and stability.
---
Summer Cooking Series 2022




Session One Starts Wednesday June 1st!
Series Overview:
Are you interested in expanding your personal culinary skills? Are you just starting out on your own and curious about how to prepare a meal on a budget, eat healthy, reduce waste and learn simple delicious recipes from the comfort of your apartment or participate in person? YES Education Foundation presents our hybrid "Summer Cooking Series."
---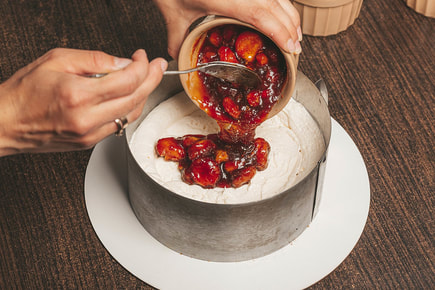 Topics Covered Include...
During the months of June and July 2022 this hybrid series will bring you topics like "Setting the stage for healthy living," "Building a whole diet," "Smart shopping strategies," "Food safety," "Reducing food waste" and much more.
Guest Chef Instructors
Learn directly from guest chef's including Bakersfield College's culinary program, with opportunities to visit the campus for live cooking demonstrations. You will even have the chance to explore career pathways offered at Bakersfield College within this field.
Supplies and Ingredients Provided
Through a partnership with Community Action Partnership Food Bank, CalFresh Program, and other private organizations, ingredients for all cooking demonstrations, cookbooks and basic cooking supplies will be provided.
Additionally, all program participants will receive a weekly box of non-perishable groceries while enrolled in the summer cooking series program. Participants will earn a certificate of completion for each full session attended.
Details
​
Dates:
Session One
(5 weeks): Wednesdays/Thursdays June 1st to June 30th
Session Two
(3 weeks): Wednesdays/Thursdays July 6th to July 21st
Event Location
(Hybrid):
Wednesdays 11:00am - 12:00pm Online Zoom Live Nutrition Classes with Live Cooking Demonstrations

Thursdays (Various) In Person Cooking Demonstrations

​
Program Participants
are enrolled through partner agencies.

Watch Classes Live via Twitch: YESFoundation
---
---
Career connections
YES Education Foundation presents our Career Connection Series which
connects youth with opportunities to explore various careers and promote continued education, vocational training and/or small business entrepreneurship. We partner with various businesses and industry experts to provide job shadowing, hands on career experience, exploration, internship or apprentice opportunities and more. Our goal is to support successful career development and employment stability.
---
​Cosmetology Job Shadowing:
​Are you considering a career in cosmetology? YES Education Foundation has partnered with licensed cosmetologist Christopher Billingsley and Lashes & Mustaches Salon to provide job shadowing opportunities to those interested in learning more about this career path.

Hairstylist work long hours, holidays and weekends; being self employed is a 24/7 Job. Being a cosmetologist is a skill that is not taken lightly. Some people go to school to do nails, or skin, or even tanning; cosmetologists can do it all. Before you embark on this journey spend a day shadowing a cosmetologist to find if this career is a good fit for you.

Please complete the registration form to receive more information about a date and time for your one (1) day cosmetology job shadowing opportunity.

Location: Lashes & Mustaches Salon 5060 California Ave. Stockdale Tower Bakersfield, CA 93309

Program Participation: Enrollment is offered through partner agencies.
Contact us at info@yesedfoundation.org